News
01 December 2020
An article about "The journey of the Argonauts" and about me has been published in the latest EGTA-Journal (issue 9, 11/2020).
31 October 2020
 New music to listen to:
"The Blind" for Classical Orchestra

22 June 2020
My latest work:
"Herakles" for guitar and string orchestra.
17 February 2018
"The Journey Of The Argonauts" for guitar solo is completed!

100 minutes of music in 63 movements.
24 March 2016
The commissioned work "Hypermestra"
for the Mare Duo (mandolin and guitar) is completed!
25 April 2015
Contemporary music:
Flute trio for flute, alto flute in G and bass flute op. 14
A complete live recording!
8 February 2014
I am pleased that Ruth Berkowitz, Verena Gierth and Maja Norina Kapplusch in their short film "Spiel des Lebens" for the 99Fire-Films Award 2014 my Early Summer Song 23 have used as a soundtrack!
11 January 2014
New year - new music!
7 March 2013
There are new music to listen to!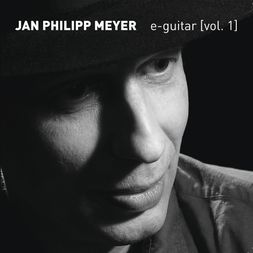 1 March 2013
My new CD
"JAN PHILIPP MEYER e-guitar [vol. 1]"
is worldwide available from today!